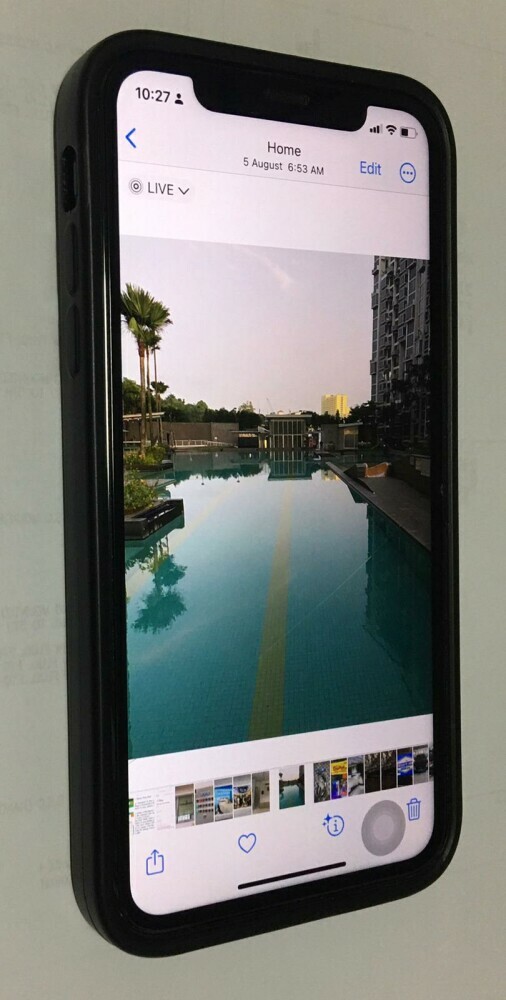 Yes, based on Apple's product life cycle and support policy, Apple is likely to continue to support the iPhone 11 until 2026, both for hardware repair and software updates.
You should be fine to use it for another 3 years from now, as long as you maintain it properly with good care.
An Overview of the iPhone 11
The iPhone 11 is a smartphone developed and marketed by Apple Inc. It was released on September 20, 2019, as a successor to the iPhone XR.
Some key features of the iPhone 11 include a 6.1-inch Liquid Retina display, A13 Bionic chip, dual-camera system with 12MP Ultra Wide and Wide lenses, Night mode for low-light photography, and improved battery life compared to previous models.
Additionally, the iPhone 11 comes in several color options, including Black, Green, Yellow, Purple, Red, and White.
It supports Face ID for secure authentication, has wireless charging capabilities, and runs on iOS, which provides access to a wide range of apps and features.
Here are the detailed specifications of the Apple iPhone 11:
| | |
| --- | --- |
| Display | 6.1-inch Liquid Retina HD display |
| Resolution | 1792 x 828 pixels |
| Processor | Apple A13 Bionic (7 nm+) |
| CPU | Hexa-core (2×2.65 GHz Lightning + 4×1.8 GHz Thunder) |
| GPU | Apple GPU (4-core graphics) |
| RAM | 4 GB |
| Storage Options | 64 GB, 128 GB, 256 GB |
| Rear Camera | Dual 12 MP (wide) + 12 MP (ultra-wide) |
| Front Camera | 12 MP |
| Operating System | iOS 13 |
| Battery Life | Up to 17 hours of video playback |
| Security | Face ID facial recognition |
| Water and Dust Rated | IP68 (maximum depth of 2m up to 30 Resistance mins) |
| Color Options | Black, Green, Yellow, Purple, Red, White |
Since the iPhone 11 launched in 2019, it is estimated that Apple sold approximately 200 million units of the iPhone 11 model as of October 2023.
This figure includes sales from all regions worldwide. Here is a breakdown of iPhone 11 sales by year:
| | |
| --- | --- |
| 2019 | 37.5 million units |
| 2020 | 75 million units |
| 2021 | 50 million units |
| 2022 | 25 million units |
| 2023 (as of October) | 12.5 million units |
These figures are based on estimates from various sources, including market research firms and industry analysts. Apple does not release specific sales figures for individual models
Comparing the iPhone 11 with the latest iPhone 15
Apple introduced the iPhone 15 in September 2023. Some notable features of the iPhone 15 include a 48MP main camera with a 2x telephoto lens, all-day battery life, USB-C connectivity, and two size options of 6.1″ and 6.7″.
They come with the latest A17 Pro chip and other pro features. Here are the detailed specifications of Apple iPhone 15:
Display
– Dynamic Island
– HDR display
– True Tone technology
– Wide color (P3)
– Haptic touch
– 2,000,000:1 contrast ratio (typical)
– 1000 nits max brightness (typical);
1500 nits peak brightness (HDR)
Processor
Apple A16 Bionic chipset
Storage Options
Up to 512 GB storage
RAM
6 GB LPDDR5
Battery
3349 mAh battery
Camera
Rear Camera: 48 MP with Sensor-shift OIS
(Optical Image Stabilization)
Front Camera: 12 MP
Comparing the iPhone 11 and iPhone 15, you will see that there have been great improvements over the years by Apple.
| | | |
| --- | --- | --- |
| | iPhone 11 | iPhone 15 |
| Display | 6.1-inch Liquid Retina HD LCD display with True Tone | 6.1-inch Super Retina XDR OLED display with True Tone, ProMotion, and Always-On display |
| Chip | A13 Bionic chip | A16 Bionic chip |
| Rear Camera | Dual-camera system with 12MP Wide and 12MP Ultra Wide cameras | Triple-camera system with 48MP Wide, 12MP Ultra Wide, and 12MP Telephoto cameras |
| Front Camera | 12MP TrueDepth camera with Face ID | 12MP TrueDepth camera with Face ID |
| Battery | Up to 17 hours of video playback | Up to 20 hours of video playback |
| Storage | 64GB, 128GB, or 256GB | 128GB, 256GB, or 512GB |
| Price | $699 | $999 |
Maintaining your iPhone 11 for Long-Term Usage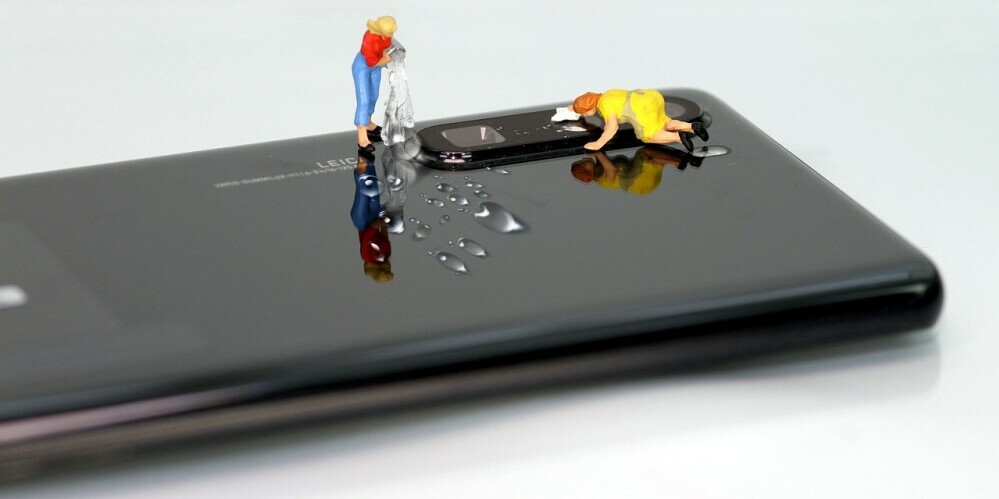 To ensure that your iPhone 11 remains in good condition and lasts for many years, here are some maintenance tips:
(1)Keep it Clean: Regularly clean your iPhone 11 using a soft, lint-free cloth. Avoid using harsh cleaning agents or abrasive materials that could damage the screen or body.
(2)Use a Protective Case and Screen Protector: Invest in a high-quality protective case and a tempered glass screen protector to safeguard your iPhone 11 against scratches, drops, and impacts.
(3)Avoid Extreme Temperatures: Avoid exposing your iPhone 11 to extreme temperatures, both hot and cold, as it can affect the battery life and overall performance.
(4)Manage Battery Health: Optimize your iPhone 11's battery health by avoiding prolonged exposure to extreme heat, regularly updating to the latest iOS version, and minimizing activities that drain the battery excessively.
(5)Charge Properly: Use only Apple-certified charging cables and adapters to charge your iPhone 11. Avoid overcharging or letting the battery drain completely, as this can impact battery longevity over time.
(6)Update Software Regularly: Stay up to date with the latest iOS updates provided by Apple. These updates often include bug fixes, security enhancements, and performance improvements.
(7)Manage Storage: Regularly clean up your iPhone 11 by deleting unnecessary apps, photos, videos, and other files to free up storage space. This helps maintain system performance and prevents storage-related issues.
(8)Protect from Water Damage: The iPhone 11 is water-resistant but not waterproof. Be cautious around water and avoid submerging the device or exposing it to excessive moisture. If it does get wet, dry it thoroughly before use.
(9)Handle with Care: Treat your iPhone 11 with care, avoiding dropping, bending, or applying excessive force on the device. Accidents happen, but taking precautions can help prevent damage.
(10)Backup Data: Regularly backup your iPhone 11 using iCloud or iTunes to ensure you don't lose important data in case of accidental damage, loss, or device malfunction.
Remember, even with proper maintenance, the performance and lifespan of any electronic device may vary. Following these tips can help extend the life of your iPhone 11, but it's essential to consider upgrading when the device no longer meets your needs or when Apple stops providing software support.
Want to protect your iPhone 11?
Check this out -> Degeca Magnetic Case for iPhone 11
Predicting Future Support for iPhone 11
The Apple product line follows a lifecycle management policy, and the duration of support for iPhone models can vary.
Here's an overview:
(1)Product Life Cycle
Apple products, including iPhones, go through different stages in their life cycle, such as introduction, growth, maturity, and declining stages. Each stage represents a different phase of the product's market presence and popularity.
Apple provides support for its products for a certain period of time after their launch. The specific duration of support can vary depending on the product and region, and it is subject to change.
For iPhones, Apple typically offers software updates and technical support for a certain number of years from the release date.
Apple generally releases software updates for iPhone models for several years after their launch. These updates include new features, bug fixes, performance improvements, and security enhancements.
However, older iPhone models may not receive the same level of software updates as the latest models due to hardware limitations.
(4)Hardware Repairs
Apple also provides hardware repair services for iPhones within a certain timeframe. After the warranty period expires, customers can choose to purchase extended AppleCare+ coverage to extend their hardware support.
Additionally, service and parts availability may be provided for a longer period as required by law or up to a specified number of years, subject to availability.
It's important to note that the exact duration of support can vary for different iPhone models and can be influenced by factors such as technological advancements, market demand, and legal requirements in different regions.
To get the most accurate and up-to-date information about Apple's product line cycle and support policy, it is recommended to visit Apple's official website or contact Apple Support directly.
Based on the information gathered from various sources, Apple typically provides software updates and support for its devices, including iPhones, for around 5 to 7 years from the time of release. However, it's important to note that this timeframe can vary and is subject to change.
iPhone 11 was released in September 2019, which means it could potentially receive software updates until around 2024 or 2026, depending on Apple's support policy.
When Apple ends support for a specific iPhone model, there are several implications for users:
(i)No More Software Updates: After Apple stops providing software updates for an iPhone model, users will no longer receive new features, bug fixes, security patches, or performance improvements through official iOS updates. This may result in compatibility issues with newer apps and services over time.
(ii)Potential Security Risks: Without regular software updates, iPhone models may become more vulnerable to security threats and exploits, as any newly discovered vulnerabilities will not be patched. It's important for users to exercise caution and take additional measures to protect their devices and data.
(iii)Decreased Performance and Compatibility: Over time, as newer apps and services are developed to work optimally with the latest iOS versions, older iPhone models may experience decreased performance and compatibility issues. This could impact the user experience and limit access to certain features and functionalities.
(iv)Limited Customer Support: Apple's customer support for older iPhone models may become limited or even phased out after the end of the support period. Repair services, spare parts availability, and technical assistance may diminish over time.
(v)Consideration for Upgrading: Users of iPhone models that have reached the end of support may need to consider upgrading to a newer device if they desire the latest features, improved performance, and continued support from Apple.
It's worth mentioning that these implications are not immediate, and users can still continue using their iPhone 11 after Apple ends support.
However, it's essential to stay informed about the support status of your device and consider upgrading when necessary to ensure optimal performance, security, and access to the latest features.
Comparing the iPhone 11 with the iPhone 6s Plus
When comparing the iPhone 11 and iPhone 6s Plus, there are several differences and standout features. Here's a summary:
Design: The iPhone 11 features a more modern design with slim bezels and a notch, while the iPhone 6s Plus has larger bezels and a physical home button.
Display: The iPhone 11 has a 6.1-inch Liquid Retina display, offering a larger screen compared to the 5.5-inch display on the iPhone 6s Plus.
Camera: The iPhone 11 has a dual-camera system with an ultra-wide lens, Night mode, and improved image processing capabilities, providing better photography options compared to the single-camera setup on the iPhone 6s Plus.
Performance: The iPhone 11 is powered by a more advanced A13 Bionic chip, which offers faster performance and improved energy efficiency compared to the A9 chip in the iPhone 6s Plus.
Battery Life: The iPhone 11 generally has a longer battery life compared to the iPhone 6s Plus due to optimizations and improvements in power management.
Storage Options: The iPhone 11 comes with a minimum of 64GB of storage, while the iPhone 6s Plus starts at 16GB or 32GB. The iPhone 11 also offers higher storage capacities.
Water Resistance: The iPhone 11 is rated as dustproof and water-resistant with an IP68 rating, offering better protection against water damage compared to the iPhone 6s Plus.
Standout Features of the iPhone 11:
Dual-camera system with Night mode and improved photography capabilities.
A13 Bionic chip for enhanced performance and efficiency.
Longer battery life compared to previous models.
Water and dust resistance for added durability.
Larger display with slim bezels for an immersive viewing experience.
If you are considering upgrading from the iPhone 6s Plus to the iPhone 11, it would depend on your specific needs and preferences. The iPhone 11 offers significant improvements in terms of camera capabilities, performance, battery life, and overall design. However, if these features are not crucial to you, the iPhone 6s Plus may still serve your needs effectively.
The iPhone Evolution – A Journey from the Beginning to iPhone 15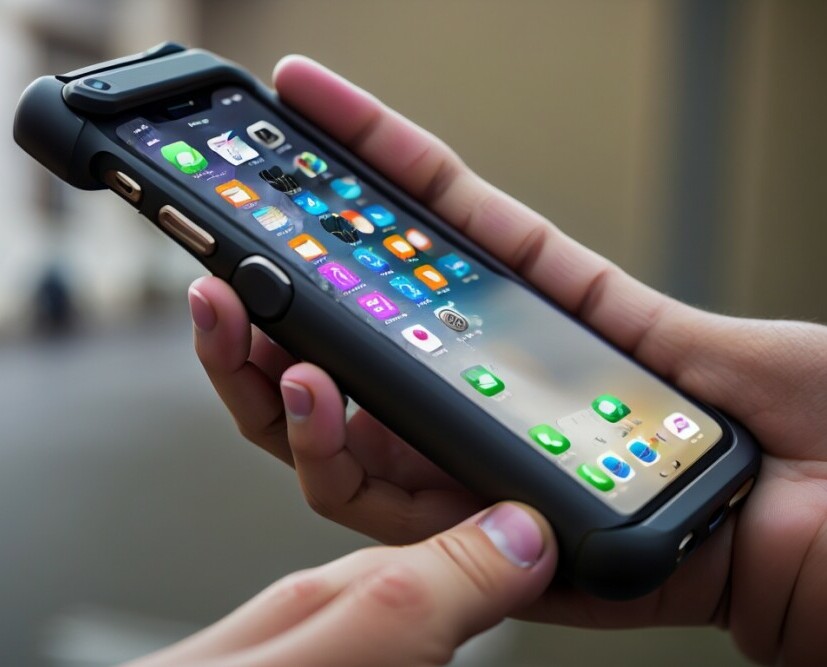 Over the years, the Apple iPhone has undergone significant evolution since its introduction in 2007. Here are the key milestones you can have a glance at:
iPhone (2007): The original iPhone, introduced by Steve Jobs, revolutionized the smartphone industry with its touchscreen interface, internet connectivity, and multimedia capabilities.
iPhone 3G (2008): The iPhone 3G brought faster internet speeds with 3G technology and introduced the App Store, opening up a world of third-party applications to users.
iPhone 3GS (2009): The iPhone 3GS featured improved performance, a higher-resolution camera, and video recording capability.
iPhone 4 (2010): The iPhone 4 showcased a sleeker design with a glass front and back, a high-resolution Retina display, and the introduction of FaceTime for video calls.
iPhone 4S (2011): The iPhone 4S introduced Siri, a voice assistant, along with improved processing power and an upgraded camera.
iPhone 5 (2012): The iPhone 5 featured a larger display, a thinner and lighter design, and introduced the Lightning connector.
iPhone 5S and 5C (2013): The iPhone 5S introduced Touch ID, a fingerprint sensor, while the iPhone 5C offered a more affordable option with colorful plastic casings.
iPhone 6 and 6 Plus (2014): The iPhone 6 series introduced larger screen sizes, improved cameras, and a more powerful A8 chip.
iPhone SE (2016): The iPhone SE combined the compact size of the iPhone 5S with the performance of the iPhone 6S, appealing to users who preferred a smaller device.
iPhone X (2017): The iPhone X marked a significant design change with an edge-to-edge display, Face ID facial recognition, and the removal of the home button.
iPhone XS and XS Max (2018): The iPhone XS series introduced improved cameras, faster processors, and larger display options.
iPhone 11 (2019): The iPhone 11 featured a dual-camera system, enhanced performance with the A13 Bionic chip, and improved battery life.
iPhone 12 (2020): The iPhone 12 series brought a refined design with squared-off edges, 5G connectivity, and improved camera capabilities.
iPhone 13 (2021): The iPhone 13 lineup featured faster processors, improved cameras, ProMotion display technology, and enhanced battery life.
iPhone 14 (2022): The iPhone 14 series introduced further improvements in processing power, camera technology, and potential new features.
iPhone 15 (2023): With USB-C connectivity and includes a 48MP main camera with a 2x telephoto lens.
Technological advancements over the years have had a profound impact on our lives, and the Apple iPhone is a prime example of this.
The iPhone, along with its continuous evolution, has revolutionized the way we communicate, work, and engage with technology.
Here are the technological advancements that have impacted our lives:
(1)Mobile Communication: The introduction of the iPhone and subsequent advancements in mobile technology have fundamentally changed how we communicate. The iPhone made it possible to have instant access to calls, text messages, emails, and social media platforms on the go.
(2)Internet Accessibility: With the iPhone, internet access has become readily available in the palm of our hands. We can now easily browse websites, stream videos, access online services, and stay connected no matter where we are.
(3)App Ecosystem: The App Store, introduced with the iPhone, created a thriving ecosystem of applications that cater to various needs and interests. From productivity tools to entertainment apps, the App Store has provided countless opportunities for developers and enhanced user experiences.
(4)Multimedia Capabilities: The iPhone's multimedia capabilities have transformed how we consume content. We can now capture high-quality photos and videos, listen to music, watch movies and TV shows, and engage with immersive augmented reality experiences.
(5)Productivity and Work: The iPhone, along with productivity apps and cloud-based services, has empowered individuals to work remotely, collaborate seamlessly, and manage tasks efficiently. It has increased flexibility and productivity in various professional settings.
(6)Digital Lifestyle: The iPhone has become an integral part of our digital lifestyle. It serves as a personal assistant, offering features like voice assistants, navigation, health tracking, and smart home integration, making our lives more convenient and interconnected.
(7)Social Connections: The iPhone, coupled with social media platforms, has revolutionized how we connect and interact with others. We can share moments, communicate with friends and family, and engage in communities and global conversations like never before.
(8)Entertainment on the Go: The iPhone has transformed entertainment by giving us access to a vast array of games, streaming services, podcasts, e-books, and more. We can enjoy entertainment on the go, customizing our experiences to our preferences.
(9)Innovation Catalyst: The iPhone's success as a groundbreaking device has inspired innovation across the tech industry. It has paved the way for advancements in mobile technology, user interfaces, biometrics, camera systems, and other smartphone features.
(10)Global Impact: The iPhone's global popularity and influence have driven digital inclusion and economic growth. It has connected people from diverse backgrounds, bridging gaps and fostering opportunities on a global scale.
The Apple iPhone, along with technological advancements, continues to shape our lives in profound ways. Its impact extends beyond the device itself, influencing various industries and revolutionizing the way we live, communicate, and interact with the world.